Order Sheet
If you prefer to mail in your order, you can print this form and manually fill it in.
Please be sure to include payment information with your order.
To print the form, you will need to do the following:
Right click on the Purchase Order picture (order1.jpg).
Click on "View Image".
Print the image.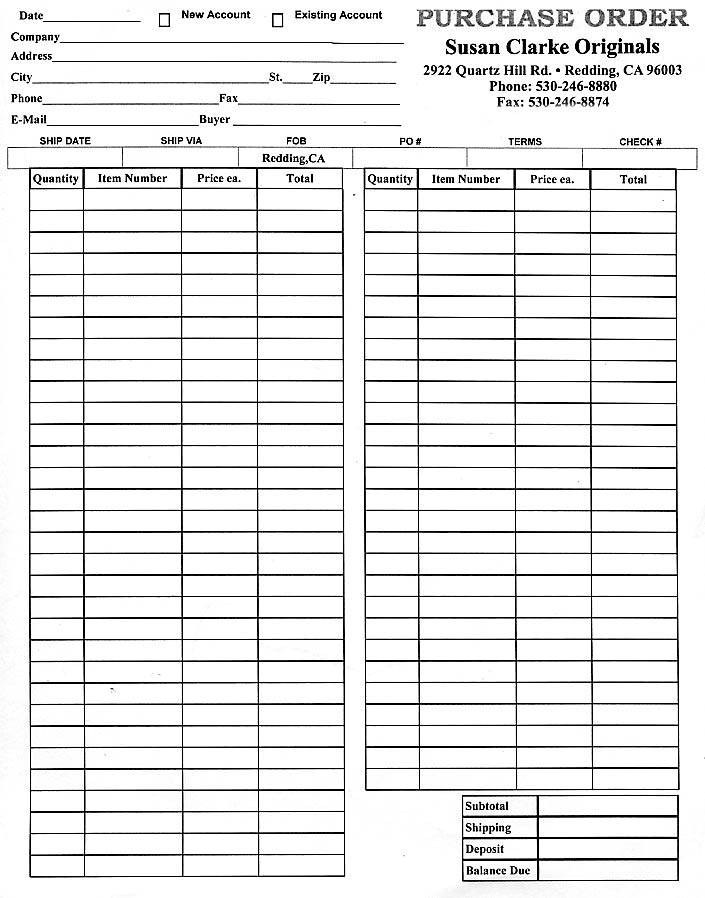 ---


For your shopping convenience, we accept Mastercard, Discover, and Visa on our Secure Server.
Home | Products | About Us | Log In/Out | Search | Checkout |
Copyright 2016 Susan Clarke Originals